Last week, we have a customer called our engineers about him 150 TPH aggregate production line, he meets a trouble about the cone crusher, our engineer solved it in short time, so today we have a chance to talk about the cone crusher operating and maintenance knowledge. Cone crusher is widely used to crush raw materials in metallurgy, construction, road building, chemical and hydrated silica industry. It can crush many kinds of ores and rocks with medium and above medium hardness scale. Cone crusher has the features of large crushing ratio, high efficiency, low energy consumption and uniformly product granularity, it is suitable for medium crushing and fine crushing many kinds of ores and rocks. For specification details talking please visit my page here.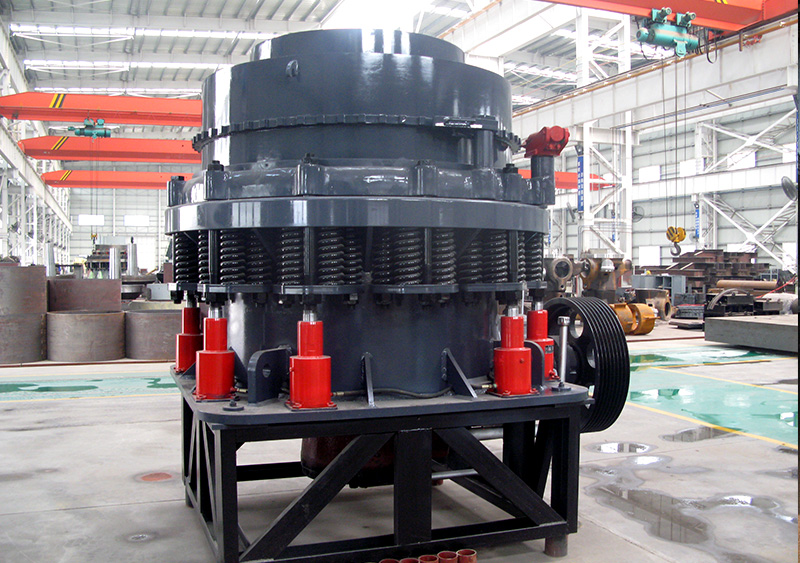 The common questions and maintain methods in cone crusher using process
1、replacement of lubricating oil for cone crusher
Because cone crusher working condition is relatively poor, the air is full of a large amount of dust, the lubricating oil is easy to be polluted and result in oil quality deterioration.
Maintain method: Users must check and clean supply oil filter, return oil filter and the filter screen monthly, also need to check the oil quality changes, make the working pressure maintains between 0.08-0.15MPa. It is necessary to check the pump supply pressure and filter's after filter pressure, make the pressure differences maintain between 0.02-0.04MPa. Oil pump using period is usually around three months, the oil in the hydraulic station can be reused must after filter in three months.
2、Discharge opening adjustment of cone crusher
In the crushing process, the movable cone liner and the fixed cone liner continue to wear, results in the discharge opening size gradually increased. But to ensure the certain product granularity, users should continue to adjust the discharge opening size.
Maintain method: Discharge opening adjustment can be realized by using serrated thread lifting or dropping fixed cone liner with adjustment ring and the supporting suite. First users should open the lock cylinder pressure relief valve, so that the lock cylinder pressure reliefs, then let the hydraulic push cylinder to promote the adjustment ring forward or backward, so as to lifting or dropping the fixed cone liner, and the discharge opening would get bigger or smaller accordingly. After finish the adjustment, users must tightly lock the adjustment ring with lock cylinder, otherwise, it is not allowed to boot the machine.